Apple refreshed its AirPods wireless earbuds in March 2019, adding a number of new features that set it apart from the previous generation AirPods. One of those features is the ability to summon Siri entirely handsfree, allowing you to speak a variety of commands and ask questions.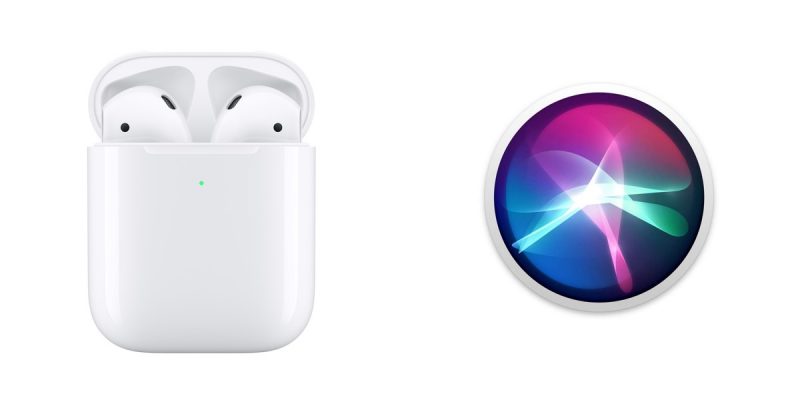 With the first-generation AirPods, you had to use the default double tap gesture on the left or right earpiece to activate Siri before you could start talking. But with second-generation AirPods, all you have to do is say "Hey Siri" and the digital assistant will be ready to respond to the words that follow.
You can still use the double-tap gesture to summon Siri on the new AirPods if you prefer, but you should find the immediacy of using the "Hey Siri" invocation a lot more convenient if you tend to be working with your hands when you're wearing Apple's wireless earbuds.
Siri can be used with your AirPods to control your music, ask queries, make phone calls, and check the status of your AirPods. At the bottom of this article is a quick list of commands to get you started.
Note that these commands won't do anything if your iOS device doesn't have a network connection. It's an odd requirement, but unlike Voice Control, Siri needs an internet connection even for basic playback commands.

"Turn volume up/down" or "Raise the volume by 50 percent."
"Play" or "Pause music."
"Resume music."
"Play [Song Name]" or "Play [Podcast Name]."
"Play my Favorites List."
"Play my New Music List."
"Skip back/forward" or "Skip back/forward X seconds/minutes."
"Skip to the next song."
"How is the battery life of my AirPods?"
This article, "How to Use the 'Hey Siri' Command With AirPods (2nd Generation)" first appeared on MacRumors.com
Discuss this article in our forums