While Apple's new TV streaming service will include its own original content, Apple will also be offering customers access to video streaming subscriptions from third-party services, such as HBO and Showtime.
Part of this effort could potentially include bundles of channels from various content providers, according to new reports from Recode and The Information.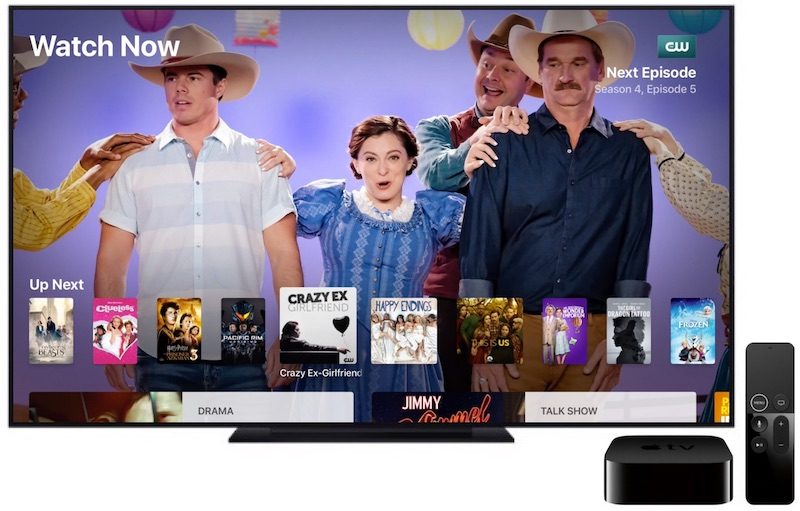 Apple has negotiated rights to bundle streaming services together as part of its deals with media firms, which will allow it to offer packages of channels like HBO, Showtime, and Starz at a price that's lower than what each service would cost on a standalone basis. From Recode:
That wholesale/retail relationship also means Apple, not the streamers, can set the price for the stuff it sells. Apple isn't likely to sell, say, HBO for less than HBO sells itself on rival platforms like Roku. But it definitely plans to sell bundles of pay tv channels at a discount, just like pay TV operators have always done.
It's not entirely clear when Apple plans to offer bundles like these, but providing discounted access to a group of channels would provide Apple with an edge over Amazon. Amazon, as The Information points out, allows customers to sign up for streaming services like Showtime through their Amazon account, but customers must pay full price.
According to Recode, Apple's service isn't going to be a major Netflix or Hulu competitor because the focus is going to be on selling streaming video subscriptions from other companies and taking a cut of the transaction. Apple is working on original content, but its own shows and movies "should be considered very expensive giveaways, not the core product."
Apple is offering its content partners a revenue share that's similar to Amazon, which keeps 30 to 50 percent of the subscription fee. Apple, however, won't be offering access to as much data as Amazon provides. Still, The Information says publishers find bundling "appealing," and Apple has been touting its huge subscriber base to score deals. Apple's subscription TV content will be made available through its existing TV app which is available on the Apple TV, iPhone, and iPad.
There's no word on which channels Apple will include in bundles, but Apple has signed deals with 15 streaming channels for separate subscriptions, including digital only services like Cheddar and Tastemade and TV channels like Showtime and Starz. Apple has not yet inked a deal with HBO.
Apple is going to introduce its streaming service at its upcoming March 25 event, and the service is expected to launch in the United States later in the spring before expanding to additional countries.
Apple is also unveiling an Apple News subscription service at the event, and rumors have suggested that the TV and news services could be bundled with Apple Music as part of one subscription for Apple users. Apple is also going to announce an Apple credit card provided by Goldman Sachs.
This article, "Apple Plans to Sell Bundles of Cable TV Channels Through New Streaming Service" first appeared on MacRumors.com
Discuss this article in our forums