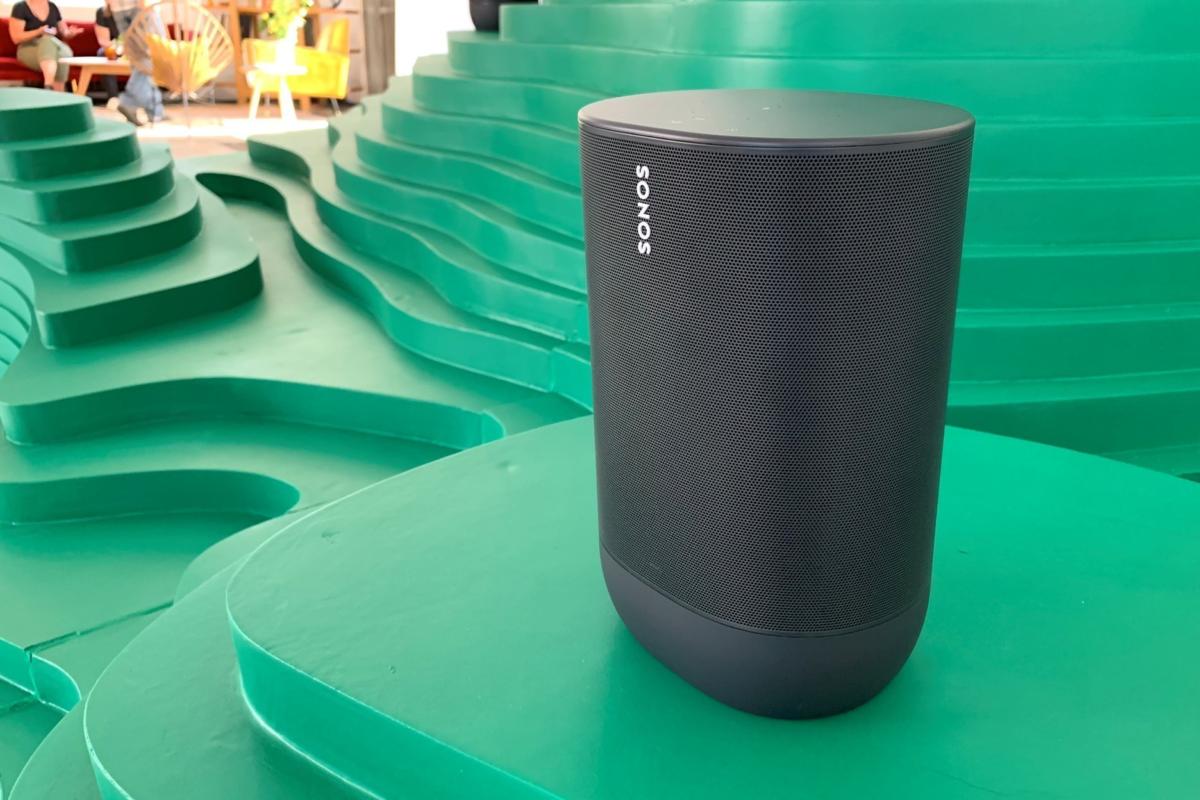 It sure took long enough, but the audio gurus at Sonos have finally jumped into the portable Bluetooth speaker arena, and from what we've seen—and heard—so far, the Move was worth the wait.
Sonos invited us to a demo on a New York City rooftop last month, so we could see and hear the Move, which is slated to go on sale September 24.
Granted, the $399 Move isn't cheap (although that won't surprise anyone who's ever shopped for a Sonos speaker), nor is this bulky, six-pound smart speaker something you'd want to toss into a knapsack or purse.
We won't render a final verdict until we've spent quality time with the Move, but we certainly liked the speaker's loud and detailed sound, which was quite impressive given the outdoor setting.